Hello everyone!
Here is our first Speakeasy riddle!
An idea?
Leave a comment :)
We will give the solutions to the puzzles of the week next Monday with the points won by each.
Place your bets ;)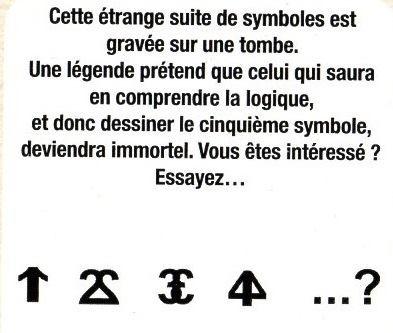 This strange series of symbols is engraved on a grave.
The legend claims that whoever can understand it and therefore draw the symbol will become immortal.
You are interested? Try...