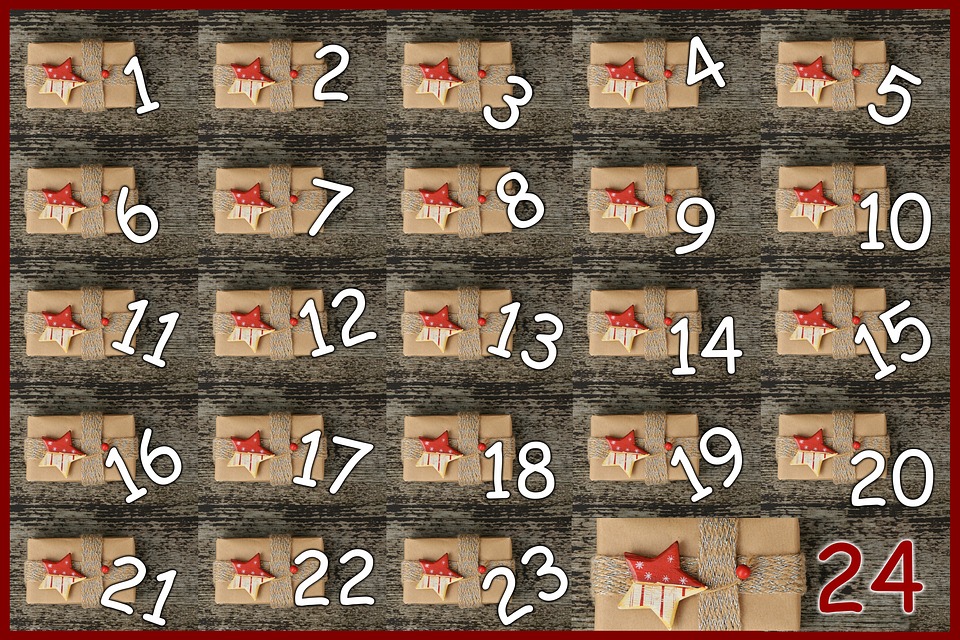 Hello everyone!
It's almost Christmas!
How would you kids count the days before Santa Claus arrives with us?
Come and meet us from December 1st at the store to answer the rebus of the day and win a small gift per day for the one who will have found (adults have the right to breathe after letting the children search);)
The opening hours of the calendar are:
- Monday to Friday at 6 p.m.
-Saturday at 12 p.m. -sunday at 5 p.m.
- and December 24 at 4 p.m.
A little surprise to be won every day :).
No obligation to purchase but with the obligation to find the rebus of the day. ;)
We remind you that we are open on Sundays 2, 9, 16, and 23 December from 10 a.m. to 12 p.m. and from 2 p.m. to 6 p.m.
The free one-hour Enchanted Christmas workshops will take place in two slots on Sunday afternoons from 2:30 p.m. to 3:30 p.m. and from 4:30 p.m. to 5:30 p.m.
The store will be closed on December 25 and will close at 5 p.m. on December 24 :)

The winner of the cinema game will be decided on December 21 and will be invited to pick them up until December 28.
The second and third are invited to come and collect their little surprises the same week. ;)
The adult entertainment for December will be on Saturday December 15 from 10 a.m. to 12 p.m.
And children's entertainment on Wednesday December 19 from 2 p.m. to 4 p.m.
Registration and payment of activity in advance.
Thank you :)
Good day everyone, it's almost the weekend! :)