Did you know?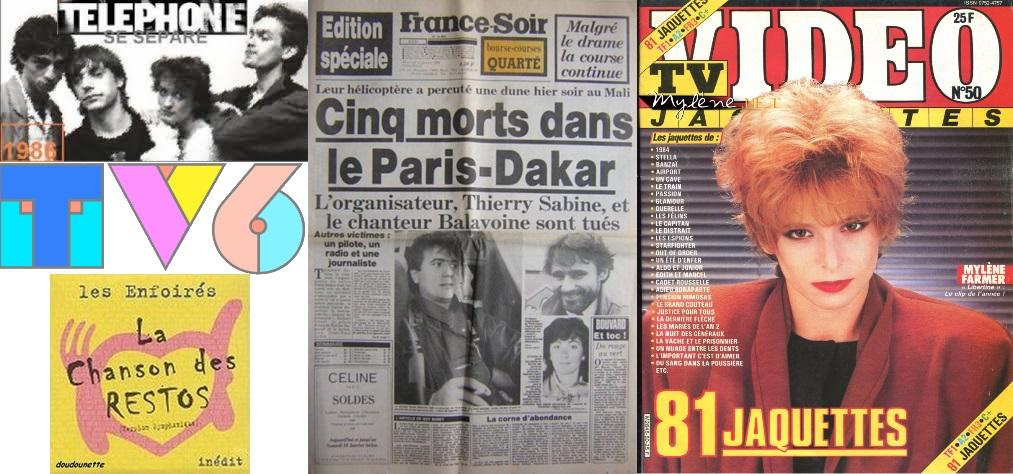 Did you know?
Hello everyone ! Today we are going back to 1986!
The music industry is doing well with 54 million singles and 57 million albums sold in France!
Mylène Farmer revolutionizes, but causes scandal at the same time with her video clip "Libertine".
Jean-Jacques Goldman writes the song for the Restos du Cœur while the Telephone group is breaking up.
Daniel Balavoine tragically leaves us as a new French music channel is born, called TV6 (soon M6).
Good day and good game ;)