Did you know?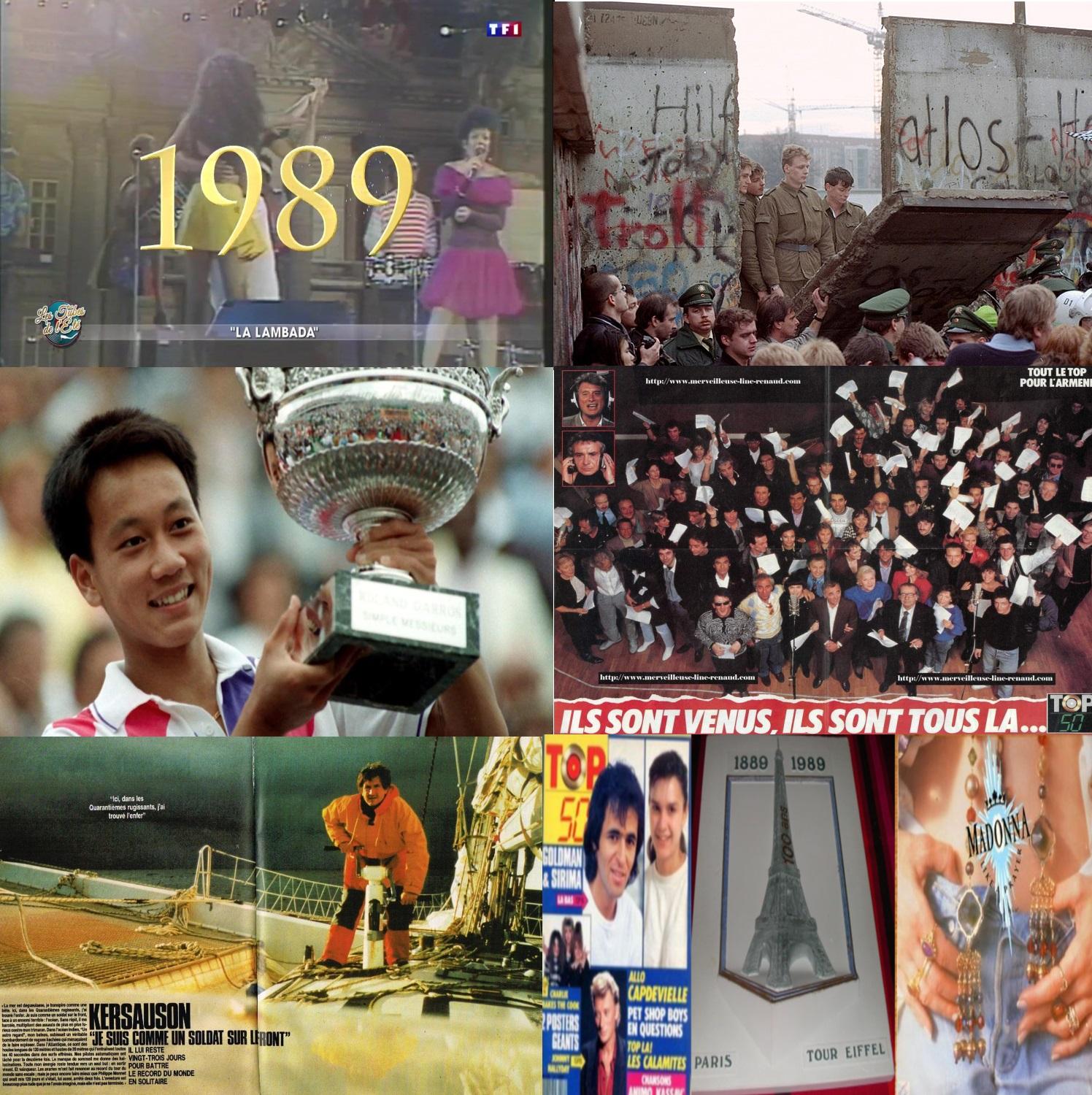 Did you know?
Hello everyone ! Now back to 1989!
As we celebrate the centenary of the Eiffel Tower, the Berlin Wall falls and marks the end of the Cold War.
Madonna angered the Vatican with her song "Like a Prayer" with 38 million singles and around 98 million albums sold in France.
The charity song of the great Charles Aznavour "For you Armenia" is the first to enter directly at No. 1 of the Top 50.
The young singer Sirima Wiratunga, revealed in her duet "Over there" with Jean Jacques Goldman leaves us tragically.
Olivier de Kersauzon breaks the world record for solo round-the-world sailing and Michael Chang, at 17, becomes the youngest winner of Roland Garros by beating Ivan Lendl.
Thanks to the broadcast of the clip throughout the summer on a loop on TF1, the lambada is the hit of summer 89!
Good day and good game ;)