Thanks to our customers!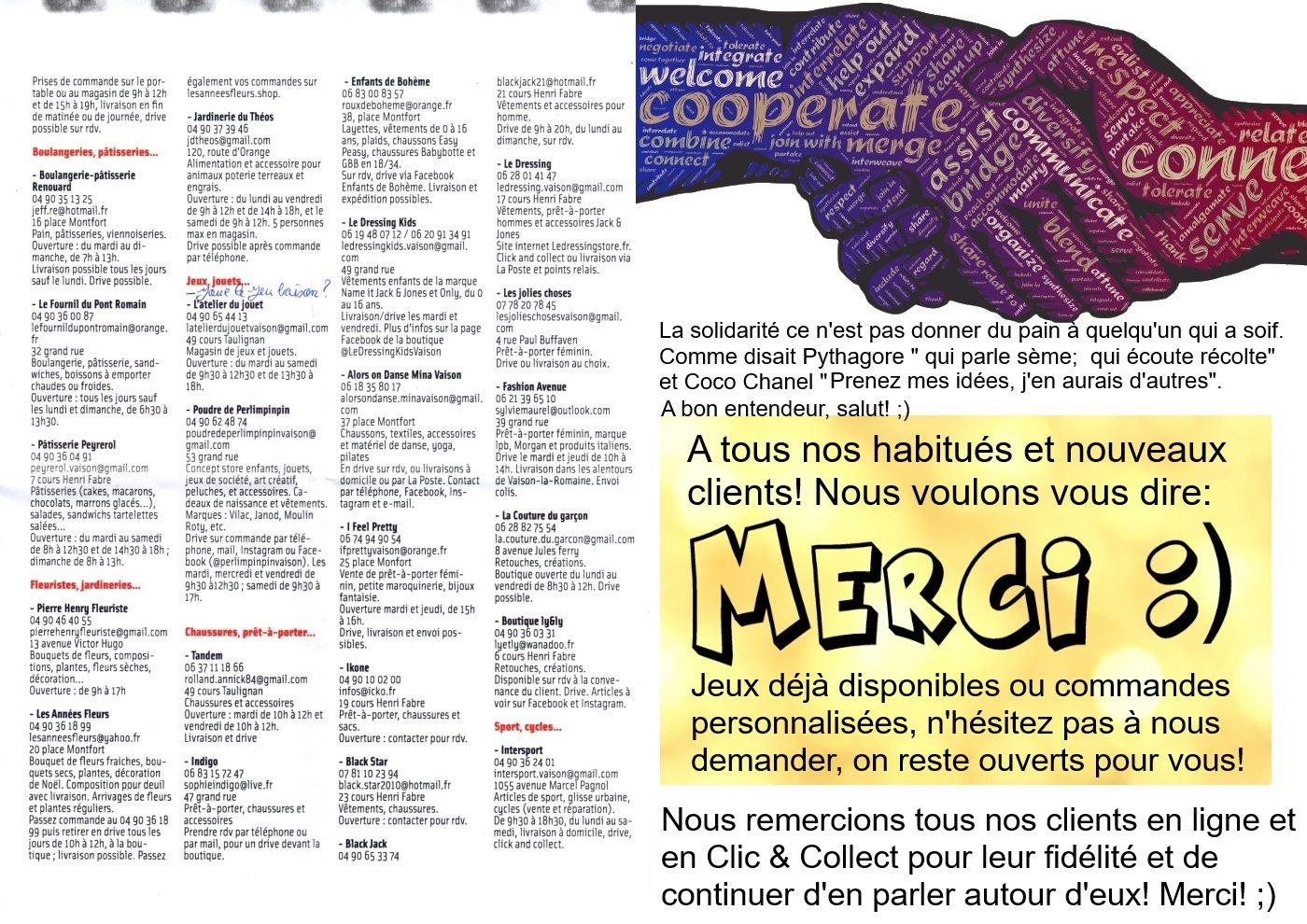 Thanks to our customers!
Hello everyone!
You already have or will receive the November monthly in your mailboxes.
We do not appear in the letter provided listing the stores that do Click & Collect, but we wanted to confirm that we are continuing our online sales and Click & Collect as we have been doing from the start!
The withdrawal times remain unchanged and correspond to our usual opening hours :)
At the same time, we would like to thank our loyal customers and our new customers for their orders and for word of mouth which helps a lot :)
So thank you with all my heart to all of you!
Good day and good game ;)
thanks clients joue jeu vaison