game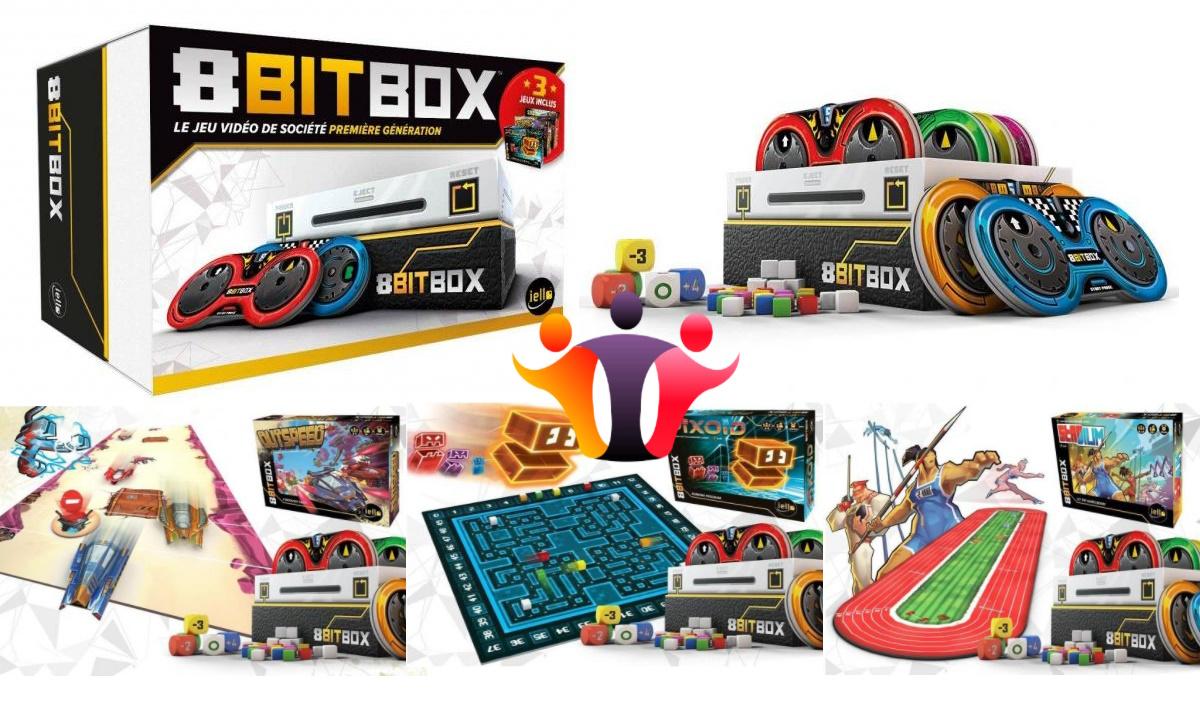 On 01/12/2023
Hello everyone !
Today we are going to talk about 8 bit box!
Lovers of old-school video games, get out your coffee tables!
8Bit Box is a set of 3 board games, directly inspired by retrogaming for about 30 minutes and 3 to 6 players.
Each game board will remind you of the biggest names in video games of the 80s, which you will have the pleasure of introducing to your loved ones for incredible moments with friends or family.
With its 6 controllers, 8Bit Box allows you to invite up to 6 players for frenetic games.
It contains all the basic equipment, common to all of your games (pawns, dice, tokens, etc.).
The 3 included games are presented individually, like the game cartridges of yesteryear.
Each contains the specific hardware needed to play it, which complements that of 8Bit Box.
As for the controllers, they allow each player to plan and perform their game actions, such as the movement of characters or vehicles.
All together, you play board games on a table that take up the major themes of video games.
It is clearer ?
So, don't wait any longer: unplug the screens, and open the 8Bit Box!
In the center of a printed circuit, Pixoid tries to escape the Bugs who want to catch him.
Controllers in hand, the Pixoid player and each Bug player move around the circuit.
Pixoid must survive as long as possible without being hit.
Bugs players, meanwhile, must coordinate their moves to capture Pixoid.
In this asymmetrical game in "all against one" mode, the players take turns embodying the brave Pixoid.
A fun and jubilant tribute to one of the most famous video games on the planet.
Pilot in the middle of obstacles and under the fire of opponents! Using your controller, you zigzag through a canyon to cross the finish line first.
Know how to position yourself wisely at each new course tile revealed, watch your fuel, and pick up the right bonus at the right time to leave your competitors in the dust!
A great futuristic racing classic, full of adrenaline and fun!
In this multi-test game, you will have to know how to manage your energy to become the God of the stadium.
Use your controller wisely to measure your effort, and know how to trust your teammates to take over if you are out of breath.
10 events await you: which team will bring back the most medals?
Stadium is a revamp of old-school sports games, swapping the frenzy of the controller for a tasty mix of management, tactical opportunism and team spirit.
Good day and good game ;)