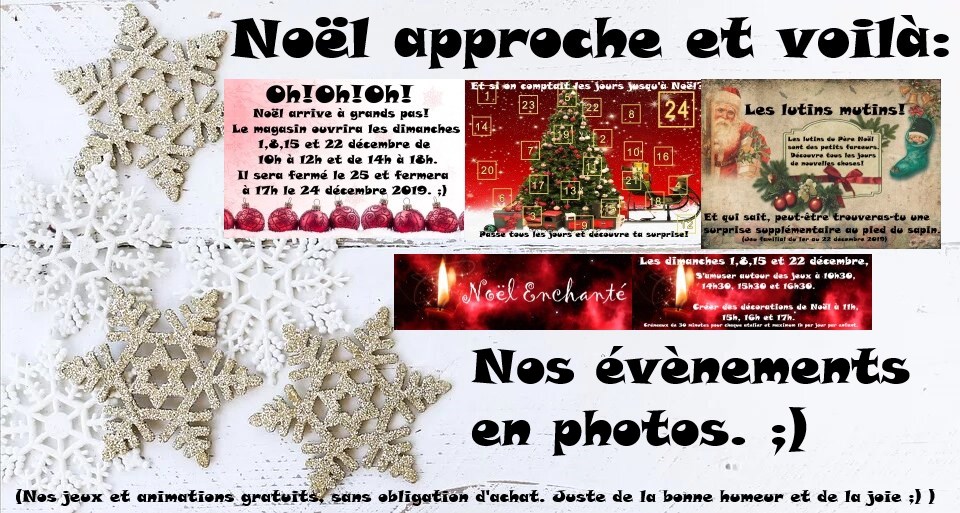 Christmas is coming and here it is our events in pictures.
Our games are free and with no obligation to buy anything. Only bring good humor and joy ;)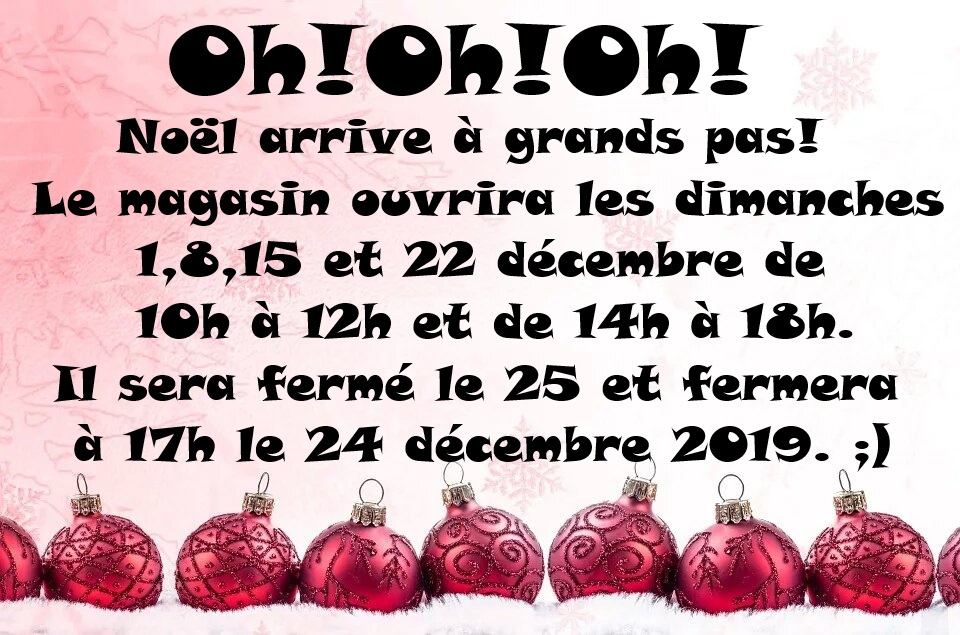 Oh!Oh!Oh!
Christmas is coming quickly!
The store will be open on Sundays 1st, 8th, 15th and 22nd from 10 AM to 12 AM and 2 PM to 6 PM.
We'll be closed on the 25th of December and closing at 5 PM on the December 24th 2019. ;)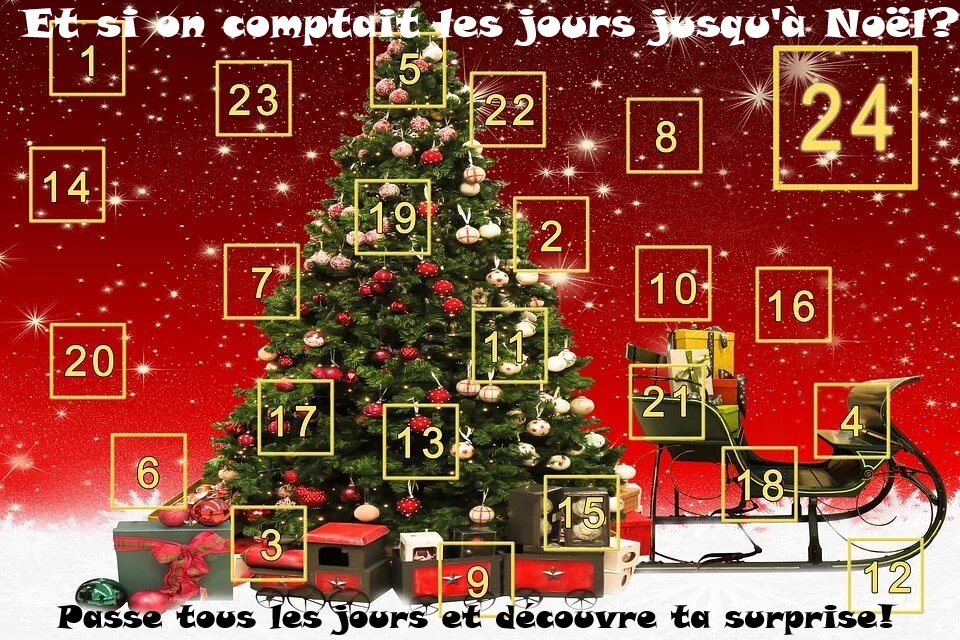 Wanna count the days till Christmas with us?
Come every day to discover your surprise!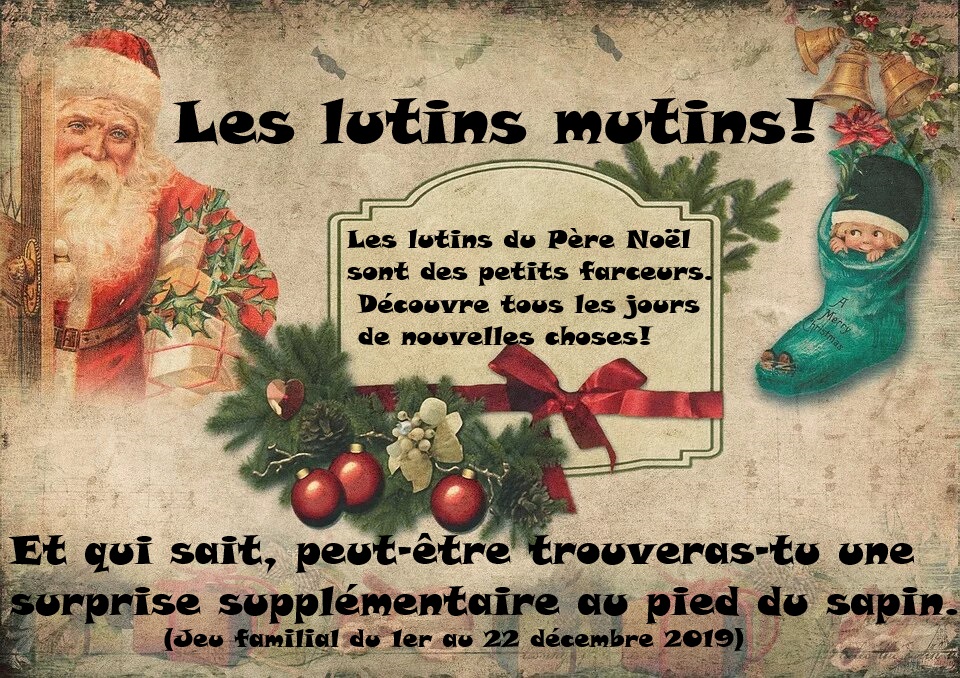 The mutinous elves!
Santa's Elves are little pranksters.
Every day discover new things!
And who knows, maybe you'll find another surprise added under the tree.
(Family game from December 1st to 22nd 2019)

Enchanted Christmas!

In December, on Sundays 1st, 8th, 15th and 22nd:
Playing boargames at 10.30 AM, 2.30 PM, 3.30 PM and 4.30PM.
Create Christmas decoration at 11AM, 3PM, 4PM and 5PM.
30-minutes slots for each workshop and an hour max per child.