And here is the fourth enigma of the Speakeasy.
If you found a little comment and reply Monday for the whole week with the ranking.
Tomorrow even if it's a holiday and we are closed, we plan to make you play anyway ...
See you tomorrow for the Speakeasy riddles 5 and 6 and have a good Tuesday, May 8 :)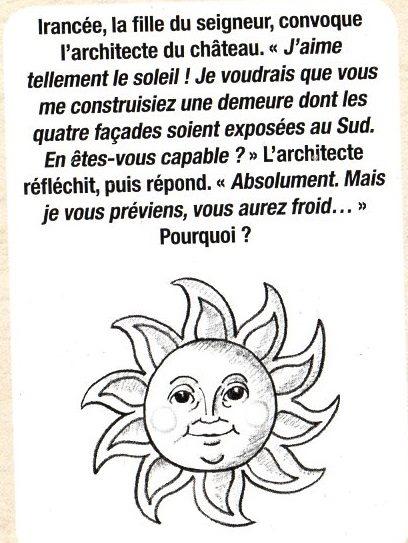 Irancée, the lord's daughter, summons the architect of the castle.
"I love the sun so much. I would like you to build me a house with all four facades facing south. Can you do it?"
The architect reflects and replies "Absolutely, but I am warning you, you will be cold".
Why?