And here is our riddle for Tuesday afternoon;)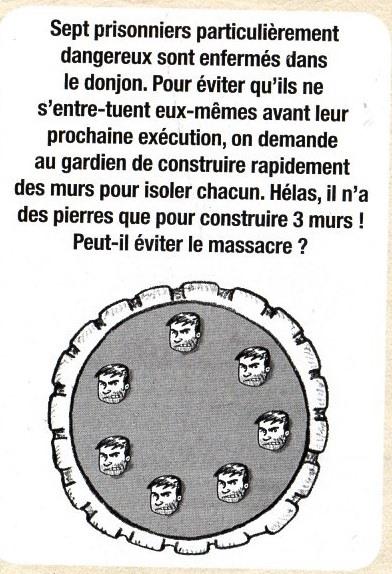 Seven particularly dangerous prisoners are locked in the dungeon.
To prevent them from killing each other, the warden is asked to build walls to isolate them each.
Alas, he only has stones to build 3 walls.
Will he be able to prevent the massacre?