Hello everyone!
Tomorrow, meet our mutinous elves Justin, Célestin and Valentin!
A nice surprise to add under the tree for the person who will win the game ... :)
Good luck to all and good Christmas preparations;)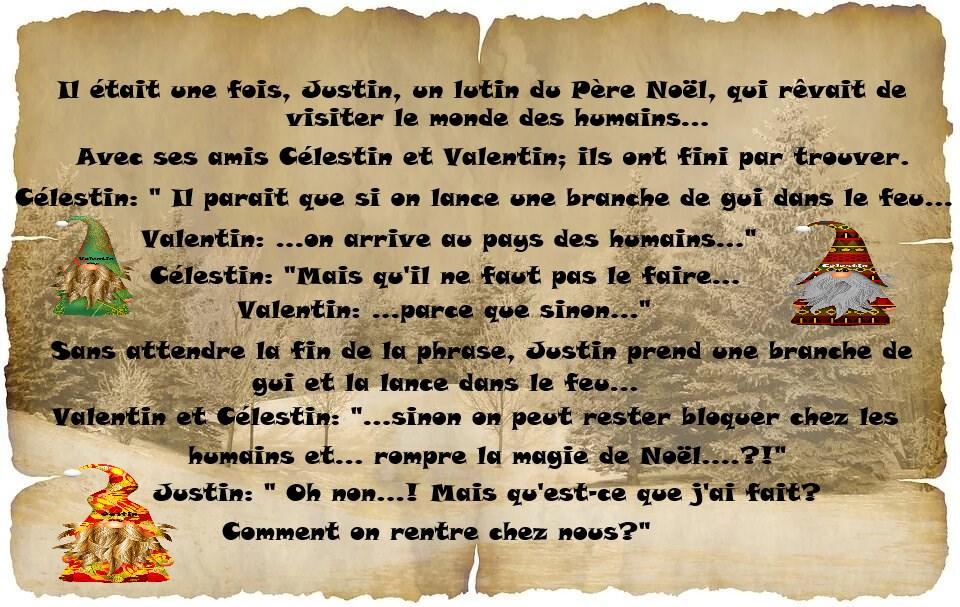 Once upon a time, Justin, one of Santa's Elves, who whishes to discover the human world...
With his friends Celestin and Valentin they finally find how to do so.
Celestin: "It seems that if you throw a branch of mistletoe into the fire..."
Valentin: "you arrive in the land of humans...."
Celestin: "But we must not do it..."
Valentin: "...because otherwise..."
Without waiting the end of the sentence, Justin takes a branch of mistletoe and throws it into the fire...
Valentin and Celestin: "...otherwise we risk getting stuck in humans and... breaking the magic of Christmas....?!"
Justin: "Oh, no...! But what did I do? How do we get home?"