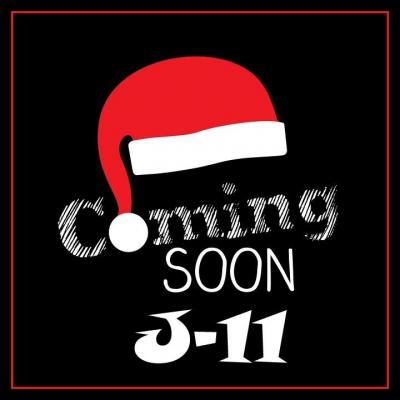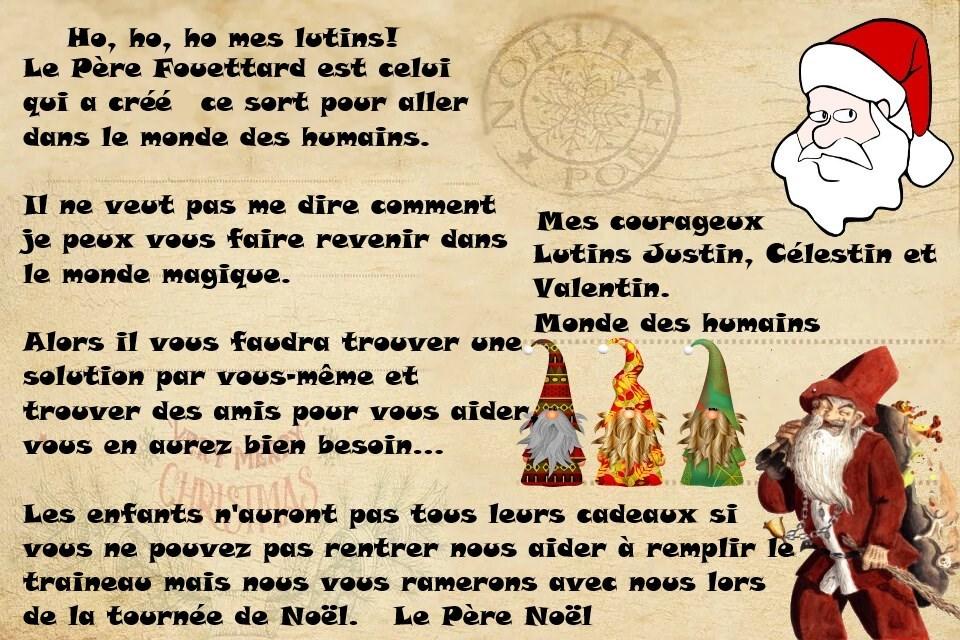 My courageous elves Valentin, Celestin and Augustin. World of humans.
Oh, oh, oh my elves! Father Fouettard is the one who created this spell to go into the world of humans ...
He doesn't want to tell me how I can get you back to the wizarding world.
Then you will have to find a solution by yourself and find some friends to help you, you will need it ...
The kids won't have all of their presents if you can't help us fill the sleigh, but we'll bring you back with us on the Christmas tour.
Santa.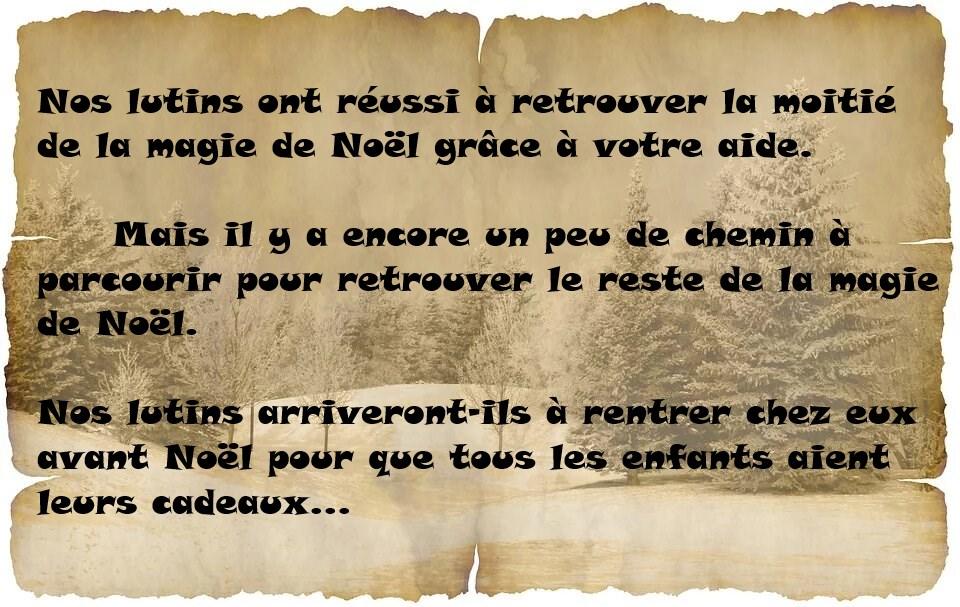 Our elves have managed to recover half of the magic of Christmas thanks to your help.
But there is still a bit of a way to go to save the rest of the Christmas magic.
Will our elves manage to get home before Christmas so that all the children have their presents ...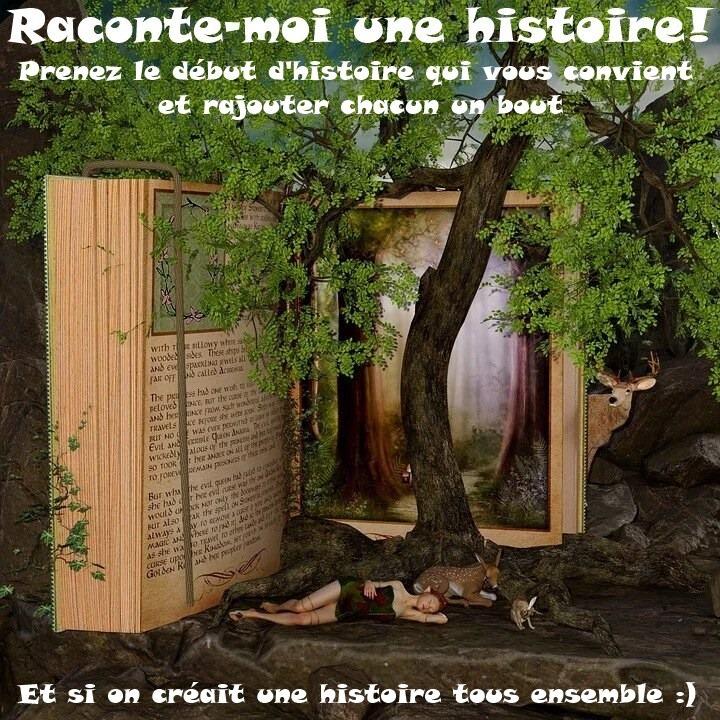 Tell me a story!
Take the beginning of a story that suits you and each add a piece.
How about we make a story together? ;)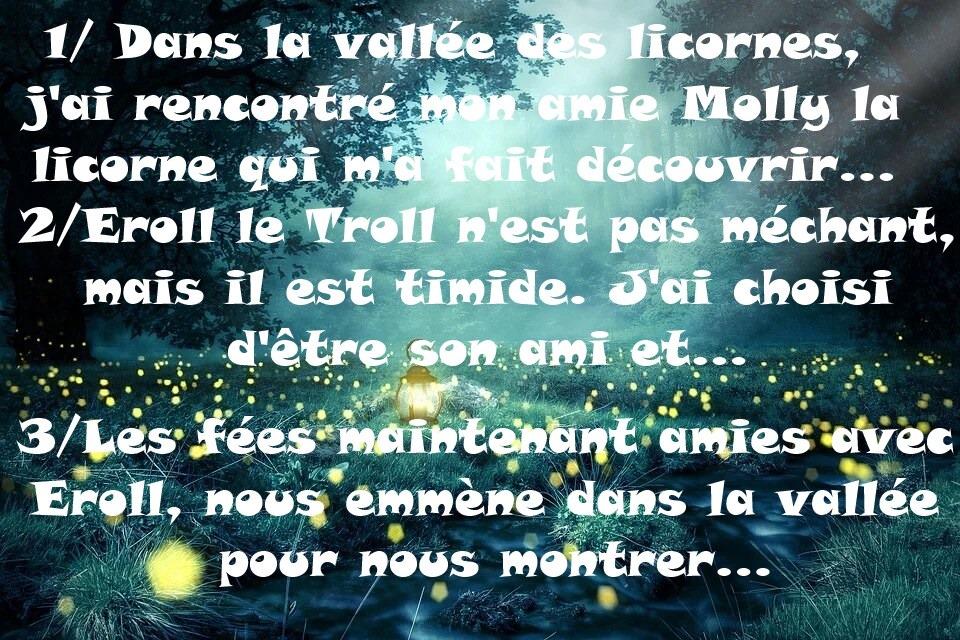 1 / In the valley of the unicorns, I met my friend Molly the unicorn who introduced me to ...
2 / Eroll the troll is not mean but shy. I chose to be his friend and ...
3 / The fairies, now friends with Eroll, take us to the valley to show us ...