Let's Play!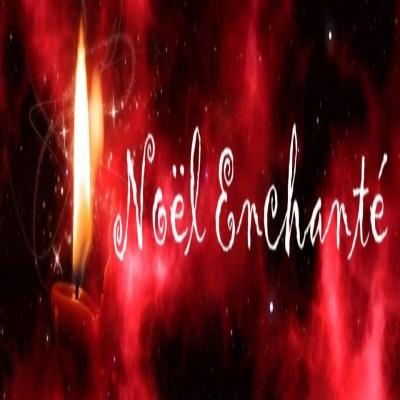 As our Calendar and Christmas games are over, here are the answers to this month's questions!
1 / Our Tales and Legends 1 showcase was called "Journey to the Land of Tales"
2 / In "The fairies, the younger girl gives a drink to the fairy who presents herself as a beggar in front of her.
3 / The Emperor of China is associated with the nightingale according to the tale of the same name.
4 / The Snow Queen is the title of one of Andersen's tales.
5 / Sleeping Beauty is one of Charles Perrault's tales of which the Brothers Grimm wrote a version.
6 / The little thumb steals his 7-league boots from the ogre.
7 / The donkey in the Donkey Skin story produced crowns.
8 / The "ugly and small" animal according to the title of the tale is the duck.
9 / Our second Tales and Legends showcase was called Onirisme.
10 / The great creatures which are said to be at the origin of the mountains and hills are the giants.
11 / My 1st is cold, my 2nd is made of water, my 3rd is white, everything falls in winter = snow.
12 / The companion of Santa Claus with the red nose is Rudolph.
13 / My 1st has wings, my 2nd has no shortage of breath, my 3rd has beautiful scales, my everything spits fire = dragon
14 / Among the small people of the forest who have wings and know how to enchant, they are the fairies.
15 / My 1st loves rainbows, my 2nd loves gold coins, my 3rd brings good luck, my everything enriches = leprechaun.
16 / My 1st is mysterious, my 2nd knows incantations, my 3rd is from the magical world, my whole Oz a lot = The Wizard of Oz.
17 / The tales and legends 3 showcase was called "At the end of the story".
18 / The tarasque is a kind of dragon which is part of Provençal legends. Its scaly body lined with quills is carried by 6 legs.
19 / Between 1765 and 1768, the beast of Gévaudan terrorized an entire region which is now in the department of Lozère.
20 / In Jura legends, the vouivre is a fabulous animal in the form of a snake.
21 / In the Middle Ages, this fabulous animal, described as a mixture of rooster and snake, was the object of great superstitions. Its name is basil.
22 / The werewolf is present in many legends. We can also give it the name of Lycanthrope.
23 / In Little Red Riding Hood, you have to pull "the peg, the bobinette cherra". The infinitive of the verb "cherra" is choir.
Good day and good game ;)