Let's Play!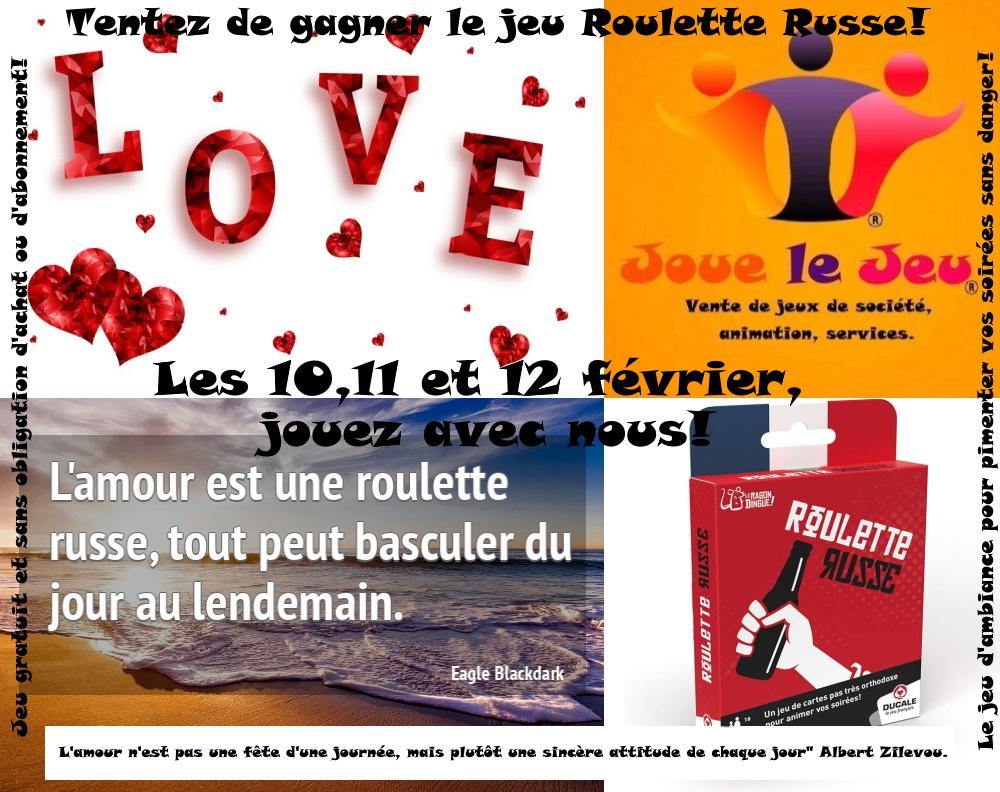 Hello everyone !
Our Valentine's Day game is now over!
The winner of the Russian Roulette game is Chloe.
I hope you enjoyed playing with us and see you soon for a new game ;)
The answers to the three questions are following :)
Good day and good game ;)
1/ Valentine's Day started as a rebellion. The most popular theory around the origin of Valentine's Day is that of Emperor Claudius II who did not want the Romans to marry during times of war. Saint Valentine went against this prohibition and made secret marriages. This means that Valentine's Day represents an act of rebellion.
2/ Shakespeare's famous book Romeo and Juliet has made lovers dream for decades. So much so that "Juliette" still receives letters for Valentine's Day. Every year, the city of Verona in Italy (where the play takes place) receives almost 1000 letters for Juliet. Not bad for a woman who doesn't exist and is supposedly long dead.
3/ On February 14, the Finns celebrate Ystavanpaiva, which means the day of friends.
Which means that in fact it's not just a party for lovers and couples and we can all party.
Happy love day, even if love is not only celebrated once a year ;)
Good day and good game ;)