2 words game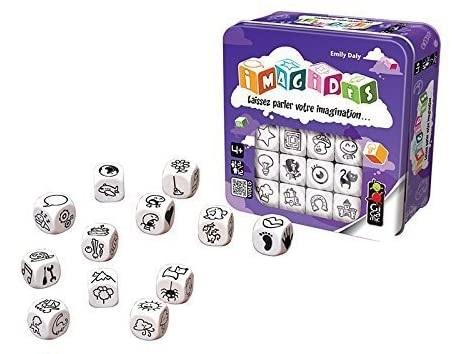 2 words game
Hello everyone !
Today we are going to talk about Imagidés.
Imagidés is a dice game where the images will be used to tell stories together.
The images on the dice open up an endless world with a multitude of stories to create.
Each dice corresponding to a theme, you can modulate the game according to your desires or your needs.
Roll the dice and together imagine a story with each of the images obtained on the dice roll.
In Imagidés, there is no winner or loser.
And for those who wish to exercise their vocabulary, variations are available to transform this creative game into a real educational and linguistic tool.
Imagidés is an original and fun way to let your imagination run wild and encourage oral expression regardless of the age of the players.
Good day and good game ;)