2 words game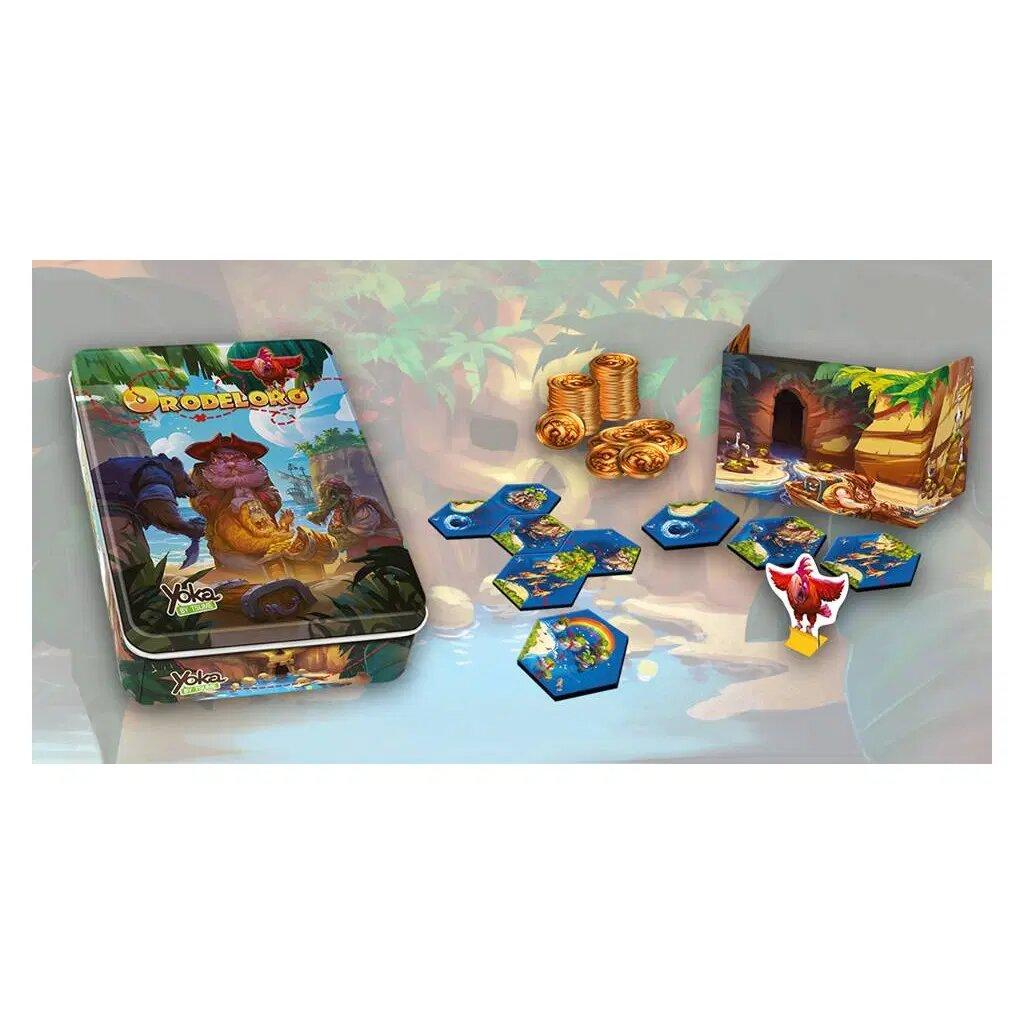 2 words game
Hello everyone !
Today we are going to talk about Orodeloro.
Hear Sailors!
A Mecca of piracy, the Orodeloro Archipelago is now your playground.
Lost in the open sea or hidden on the islands, many pirates have left their loot there.
Be smart, trace your route wisely and find their treasures.
A tile-laying game set in the world of piracy, Orodeloro asks players to lay their tiles wisely in order to follow the path of the treasure, while respecting the geography of the place to earn as many gold coins as possible!
But beware of the effects of the tiles which can make you lose your way or precious treasures ...
Good day and good game ;)