2 words game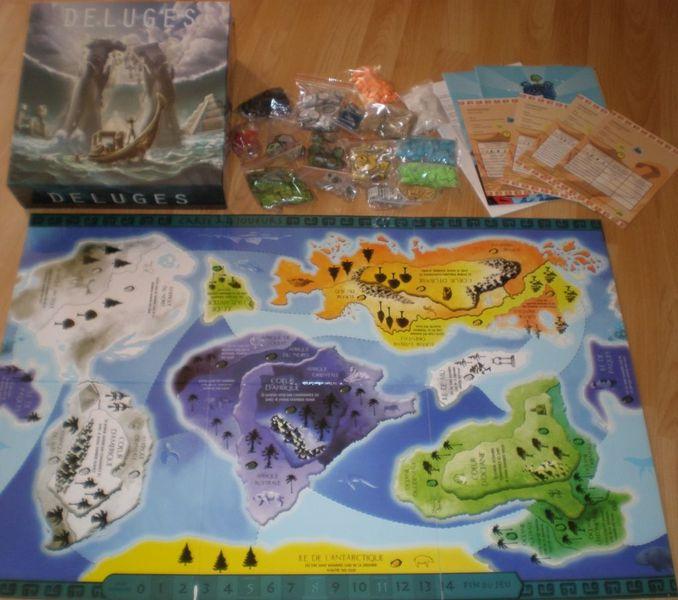 2 words game
Hello everyone! Today we are going to talk about Deluges.
In 20,000 AD, the earth experienced the end of an air of ice unleashing the elements and rising waters of almost 130m. Develop your civilization before being overwhelmed by the waves.
Develop, collect and trade your resources with other players.
If you overuse the resources and develop too quickly, you will deplete the soil, raise the sea level, and the playing area will decrease.
Debase the peoples of other players without your people becoming fanatic or slaves of other players.
You earn points based on the development and strength of your civilization.
Have a nice day and take care of yourself.